It's the Mickey Mouse Clubhouse!
Come inside it's fun inside! Especially when you've got a table full of Disney-themed treats and ballons to match!
Hunter's family was driving in the morning of the party from out-of-state and wanted to walk in to a party that was ready and waiting. We were excited to put their Disney dream together for them!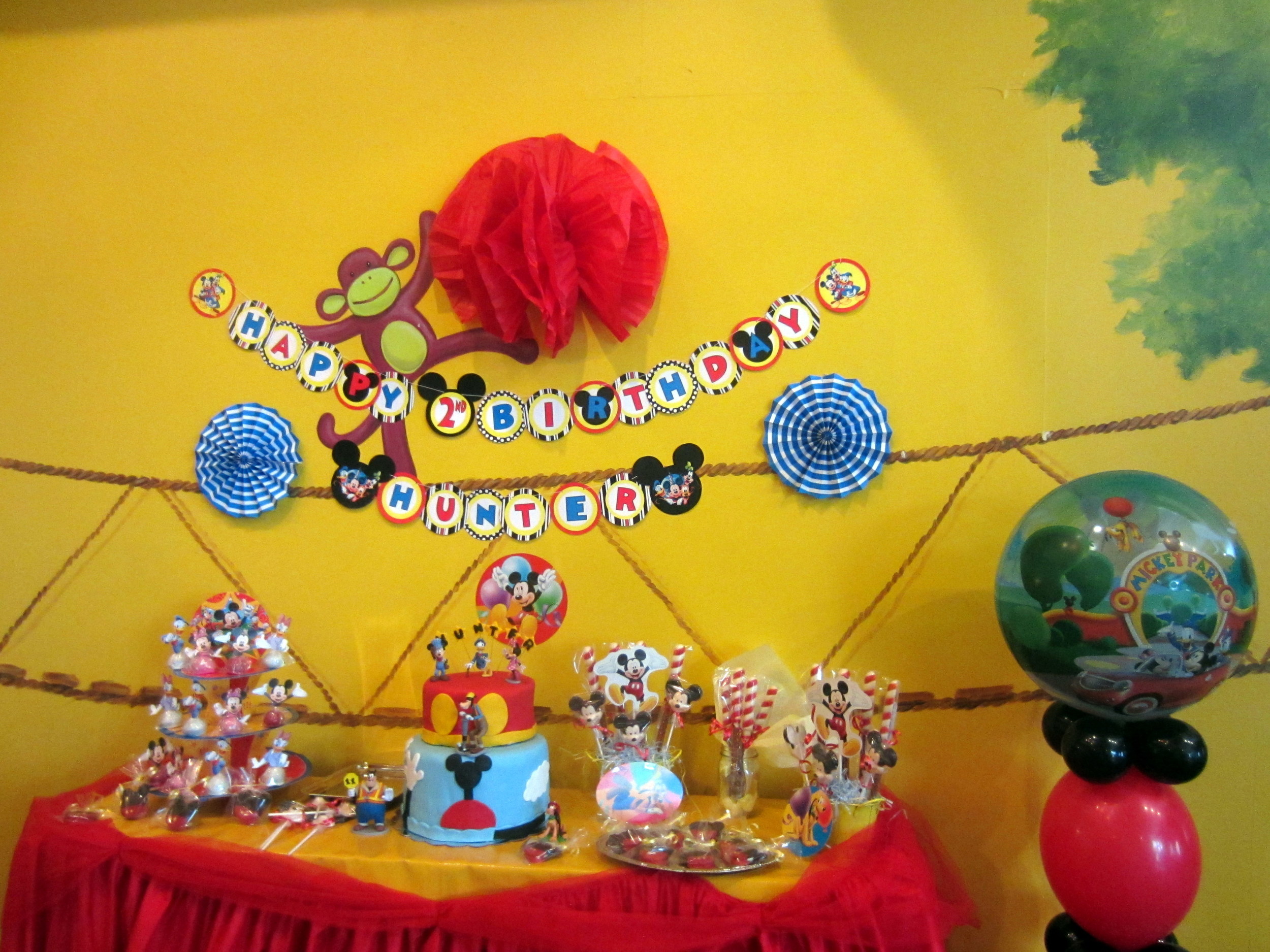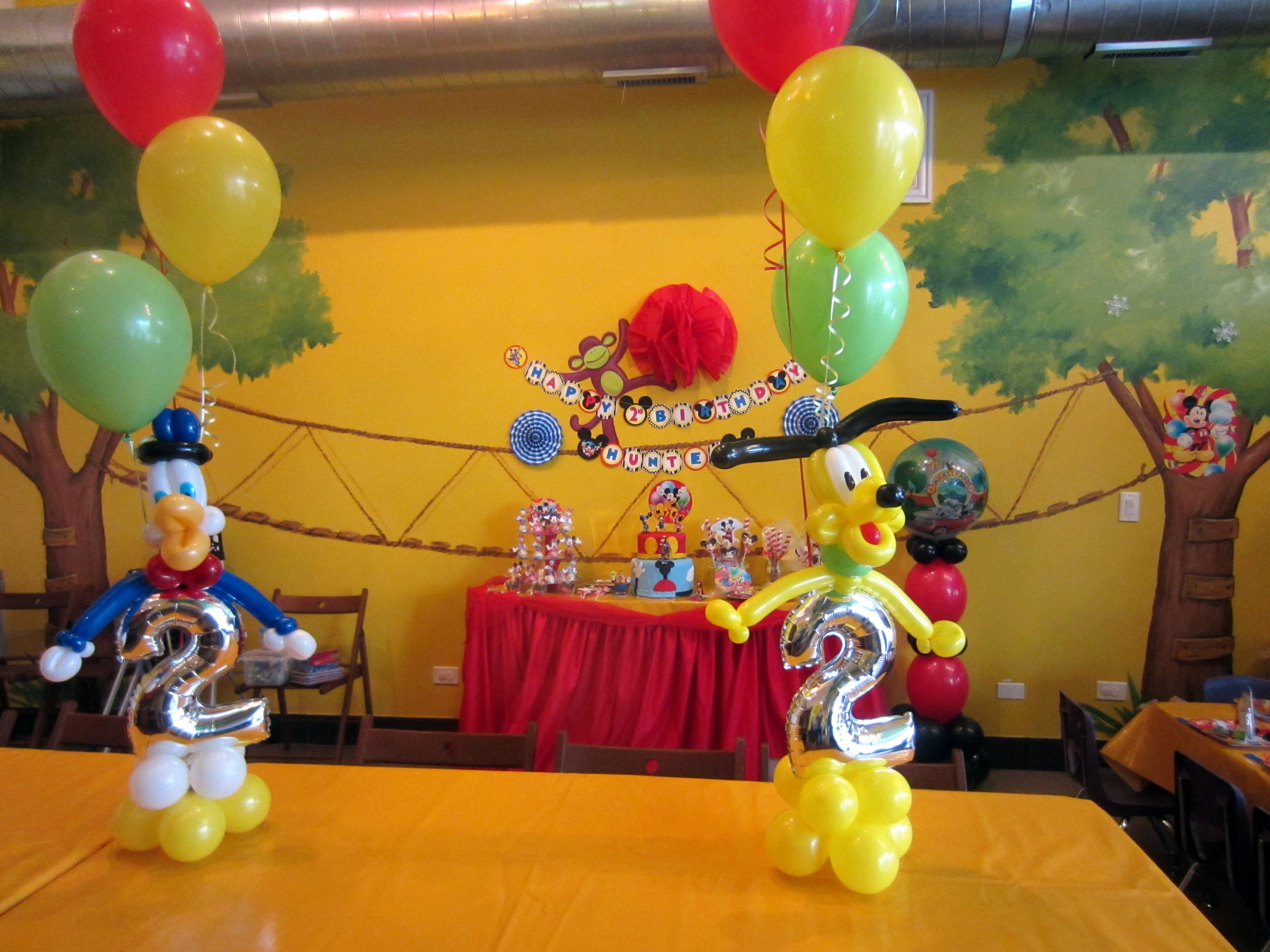 Claudia created a one-of-a-kind Clubhouse-themed banner.
Our baker, Joanna, brought in a two-tiered fondant cake, and surrounded it with hand-dipped pretzels, lollipops, cake pops, and oreos.
And, of course Rosie topped it off with a Mickey Mouse Clubhouse column and Clubhouse friends balloons.
Hunter's mom topped off the theme with a few of her own creative touches, including a dipped banana station.
We loved working with this family. Thanks for choosing Purple Monkey for your special celebration! Happy Birthday Hunter!